Balance Massage Therapists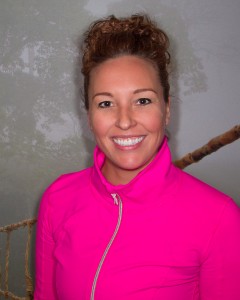 Bree Skiba – 2200 Hours Certified
Registered Massage Therapist, also a member of the Natural Health Practitioners of Canada (NHPC).
Bree Skiba graduated from the Massage Therapy program at MH Vicars School of Massage Therapy in 2007 where she then started Balance.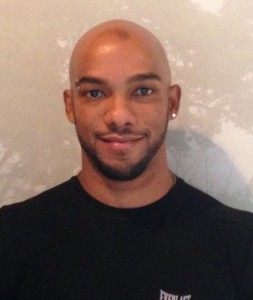 Andrew Miller – 2200 Hours Certified
Andrew is a 2200 hour registered massage therapist and a member of the natural health practitioners of Canada (NHPC).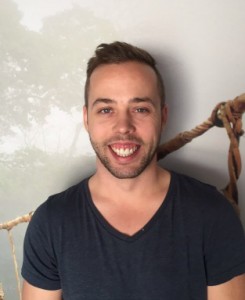 Dustin Ring – 2200 Hours Certified
Graduate of MH Vicars and a member of the Natural Health Practitioners of Canada (NHPC).
The treatments that Dustin performs include therapeutic, deep tissue, Swedish relaxation and trigger point massage, TMJD.
Dustin is also a 1000 Hr RYT and has been teaching at Moksha Yoga Edmonton. He uses functional anatomy to move through various styles of yoga practices that involve: toning and strengthening as well as stretching create mobility, reduce pain and overall improve quality of life.
Massage to him isn't just for injuries. From experience he knows that it can be therapeutic in many ways including preventative, healing and providing that ability to perform better whether its with sports or daily living.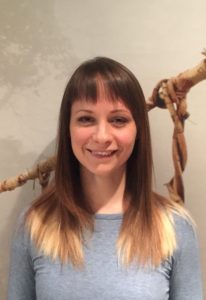 Erica Waye – 2200 Hours Certified
Erica Waye is a 2200 hour graduate from MH Vicars School of Massage Therapy and a member in good standing with the Natural Health Care Practitioners of Canada (NHPC). She performs relaxation, deep tissue, and therapeutic massage.
Erica believes that client education is an important aspect of treatment. She strives to help her clients reach their goals not only through massage, but through body awareness and personalized self-care.
Coming this fall, Erica will be receiving her certification in cupping.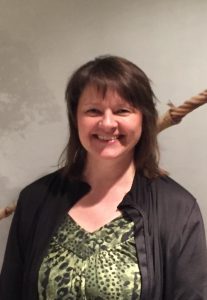 Christine – 2200 Hours Certified
Certified 2200 hours, Registered Massage Therapist
Chris is passionate about health and wellness. This is expressed in her work and private life where she can be found playing a variety of different sports, especially indoor and beach volleyball or taking long strolls with her friends. Chris is always exploring new avenues that would benefit her clients.
She is motivated to take action and shares what she learned that would lead another to experiencing success and representing their best selves. Her upfront and enthusiastic demeanour with her friends and clients motivates them to stay on track with their care.
She has a wealth of experience to help with body care and maintenance, trained as a registered massage therapist in 1993, Chris's over 20 years of experience has her specializing in deep tissue, sports massage, relaxation, myofascial cupping, craniosacral, tuning forks and hernewest interest is in Guasha. Chris' capable hands and her unique style give her an edge on working with her techniques.
As a longtime member of Natural Health Practitioners of Canada Association in good standing, Chris' loyal and ethical resolutions are a highly valued commodity.
Taylor Duncan – 2200 Hours Certified
Taylor graduated from ACMT (Alberta Collage of Massage Therapy) in 2016 with a 2200hr diploma. She is a registered massage therapist with RMTA (Remedial Massage Therapists Association).
Taylor offers multiple modalities, such as: relaxation, therapeutic, deep tissue, vacuum/silicone cupping, prenatal, and raindrop technique (essential oils). As well as face reflexology. She is also very knowledgeable when in comes to post care in the work place as well as home.
"The human body is fascinating at a microscopic level. There is always something to learn. I am working on adding to my modalities and scope of practice to help my clients. I want to improve your life one massage at a time. You can use it in so many ways to improve. Whether it's a previous MVA injury, a knee replacement, or if your are starting to develop issues, let me help you."
Carol Bidlock – 2200 Hours Certified
Carol has been a Licensed Massage Therapist since 2010. Graduated from MH Vicars and a member of the (MTAA) Massage Therapy Association of Alberta. She has been practicing for over 8 years.
She believes in the body's ability to heal itself and utilizes her expertise to assist the process. Flowing movement and specific work is also incorporated to Aid the body's natural healing process and reconnect the client as a whole.
Her practice includes clinically based Deep Tissue, Therapeutic Massage, Prenatal Massage, Pediatric Massage, Chair Massage, TMJ, Myofascial techniques, Swedish, Trigger Point Therapy, Connective tissue release, (ART) Active release Technique, Myofascial cupping and stretching to calm, reset and relax the body.
Carol enjoys working with clients to resolve chronic pain, headaches, plantar fasciitis among other issues. As well she enjoys working with clients who are seeking Massage Treatments and giving them the relief they need from everyday stresses.
By adjusting each massage to the individual client as well as educating her clients to provide self-care to progressively reach your point of living without pain.